Tuesday, April 2, 2019
Book Review: 'Your Body's Environmental Chemical Burden' by Cindy Klement
'Heal thyself!' – Becoming aware of toxins and their impact
Michigan author Cindy Klement is a nutritionist, integrative health specialist, herbalist, author and speaker and an adjunct professor of functional and integrative medicine at Eastern Michigan University. As impressive as these credentials are, perhaps the most cogent resource for Cindy's excellent book is her personal history of her childhood struggles with asthma, skin problems, allergies, and gastrointestinal and renal problems that resulted in her embracing herbal medicine and nutrition as the source of healing.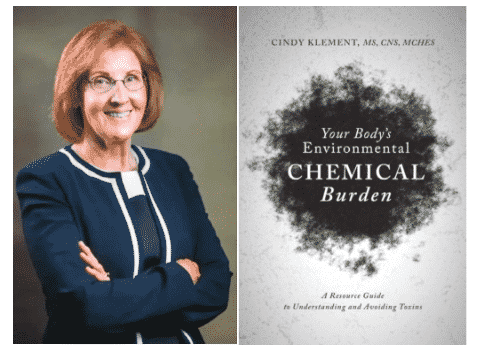 In an Introduction to her book Cindy surveys her experience with researching the multitudinous toxins in our environment and how even careful cooking and eating habits do not completely guarantee a healthful life: the terrifying revelation of all the toxins in our atmosphere and even the unsuspected poisons in products used daily sets the tone for this important book. As she closes her opening Preface she offers the following: 'My hope is that every one of our young millennials will get their bodies and homes as cleared of chemicals as possible before bringing children into this incredibly polluted world. It's important for them to detoxify their own bodies as much as possible so the sperm is vital and healthy, and so females have fewer contaminants to pass on to their infants through the placenta and through breast milk – something readers will learn all about as they review this text. Everyone needs to be aware of what they can and can't do to avoid adding to the body's environmental chemical burden, especially those contemplating future parenthood. I sincerely hope this work helps guide you to the best health possible for yourself, your children, grand-children, and great-grandchildren.'
In that tone this book discusses the following topics are thoroughly – toxic gasses, banned but persistent pesticides, the most widely used pesticides today, chemicals used in plastics manufacturing, plasticizers for durability and transparency, sanitizers, surfactants, antibacterials in personal care products – each section is both revealing and astonishing in its effect on our health and lives. The book is written in an accessible manner and the facts are supported by some very fine color photographs that underline the realities discussed.
The impact of reading this book is one of tremendous admiration for the care that Cindy Klement has devoted to her mission to inform us all of the dangers of unseen toxins and their impact on us. Meticulously researched and documented, the information in this book is at once frightening and edifying, and the end result is gaining knowledge to join in the struggle to eliminate the toxins to improve our planet and our lives. Highly recommended.  http://www.sanfranciscoreviewofbooks.com/2019/04/book-review-your-bodys-environmental.html