Craig Shoup, ReporterPublished 2:15 p.m. ET Feb. 24, 2017
CLYDE – As a veteran officer of 20 years with the Fremont Police Department, Lester Daniels tries to find ways to unwind from a job in which he routinely deals with violence, drugs and domestic arguments.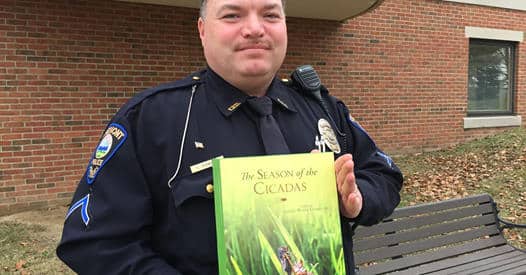 Daniels' love for all things insect has provided a great distraction from his job as a police officer, and after four decades of studying bugs he decided to write a book about cicadas to serve as an educational look at the insect and its life cycle.
Studying cicadas in Fremont, surrounding counties and across the state led Daniels to write his book, "The Season of the Cicadas" — available for purchase on Amazon — that is the culmination of 18 years of planning.
Daniels said he did various field observations and met cicada expert Gene Kritsky — a professor of natural sciences at Mount St. Joseph University near Cincinnati who helped him deepen his study of the insect.
Every 17 years a new brood of cicadas inhabits Ohio, and last year was brood five, Daniels said.
Read the rest of the article https://www.thenews-messenger.com/story/news/local/2017/02/24/fremont-cop-relaxes-love-bugs/98302508/